Dr. Liza grew up in the Chicago area and she earned her Bachelor's degree in Environmental and Evolutionary Biology from Dartmouth College in New Hampshire.  She earned both a Ph.D. (Clinical Sciences, Cancer Biology) and her Doctor of Veterinary Medicine from Colorado State University.  See her 
full CV here
.

Dr. Liza worked at Homeward Bound Animal Hospital and Homestead Animal Hospital before deciding to open her own practice.  She is excited to be Fear Free Certified – this is a maturation of her gentle style of medicine and she looks forward to sharing it with all of her patients and clients.​
She loves seeing patients of all shapes and sizes – from reptiles, birds, and pocket pets to cats and dogs to small ruminants, llamas and alpacas.  In her spare time, you will find her golfing, trying to tire out her crazy dog family or playing with her vinyl record collection.
Bre, Certified Veterinary Technician
Bre graduated from the CVT (Certified Veterinary Technician) program at Bel-Rea Institute of Animal Technology in 2016. Before that, she volunteered at a veterinary clinic for 4 years.
She has two dogs, a box turtle, and a frog. She loves working with all animals but she admits her favorites are the reptiles.
Megan, Certified Veterinary Technician
Megan earned her degree in veterinary technology at the Community College of Denver.  She loves helping people learn how to take good care of their companion animals.  In her spare time she enjoys reading, hiking, playing the flute and dulcimer, live music, old school Nintendo, and trying to get bread to rise at high altitude.
Becca, Certified Veterinary Technician
After working in an office cubicle for ten years I decided it was time to escape the mundane 9-5 "job" and instead do something I was passionate about. I graduated from Bel-Rea Institute of
Animal Technology in 2015. After graduation I worked in a multi specialty hospital where I was able to advance my knowledge further.
Early in my career as a Certified Veterinary Technician, I found I had a particular passion for working with patients who were excessively frightened at the vet. (I admit my favorites are the little dogs!) Somewhere along the way, I was nick-named the "chihuahua whisperer". I wanted to help make the dreaded vet visit a more enjoyable, happy time for my clients and especially for their "fur-babies".
I became Fear Free Certified in 2018 and I continue to learn and implement new methods to help ease the stress of vet visits. When I found that Dr. Pfaff was looking for another CVT, I jumped at the chance to work with a Fear Free Certified hospital and at the opportunity to provide care for not just fur-babies, but feathered, scaled and quilled babies too!
I also spent a two year term volunteering as V.P. on the Colorado Association of Certified Veterinary Technicians (CACVT) working to advance and improve the Veterinary Technician field. In my free time I enjoy knitting and spending time with my husband, my two, two-legged kids, and my four chihuahua/dachshund mixes.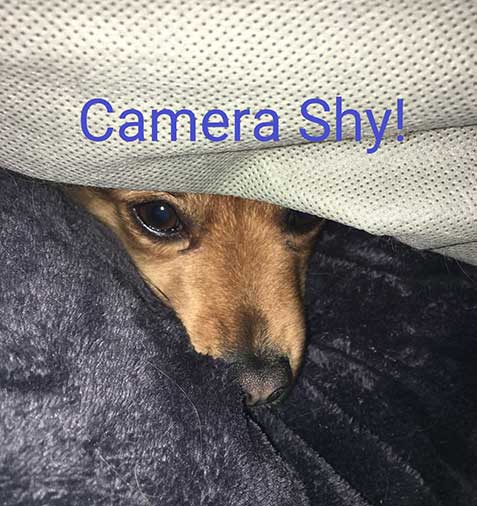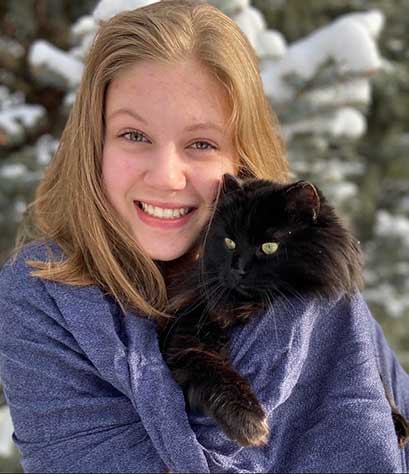 Eve, Client Service Representative
Eve is a high school senior at Cherry Creek High School. She has two dogs, a cat, and a salamander at home whom she loves to care for. Eve spends her free time volunteering at a hospital and museum, babysitting, and pet sitting. She loves all animals, but especially exotics- the less common, the more interesting!
Jill, Client Service Representative
Jill grew up in Winnebago, IL and ended up in Colorado after a week-long ski trip to Aspen in 1979! She cancelled her return trip and has called Denver "home" since then. She loves all animals but dogs the most! (Baby goats are a close second.) Jill loves to cook and clean. Her Nellie (Jack Russell Terrier rough coat) is one of our patients and Jill took the receptionist job at our office after retiring from a long career as a paralegal and a caterer.